Mahler's Fourth Symphony
This week the Music Department will be focused on our annual side-by-side collaboration with the wonderful Southbank Sinfonia.
Previous years have seen us perform works such as Beethoven's Seventh Symphony, Sibelius Second Symphony, Brahms Second Symphony and last year Rimsky Korsakov's
Scheherazade
(see the entry on this blog).
This year though we take it to a new level as the boys and girls tackle the music of Gustav Mahler (pictured) for the first time as they prepare a performance of his extraordinary Fourth Symphony.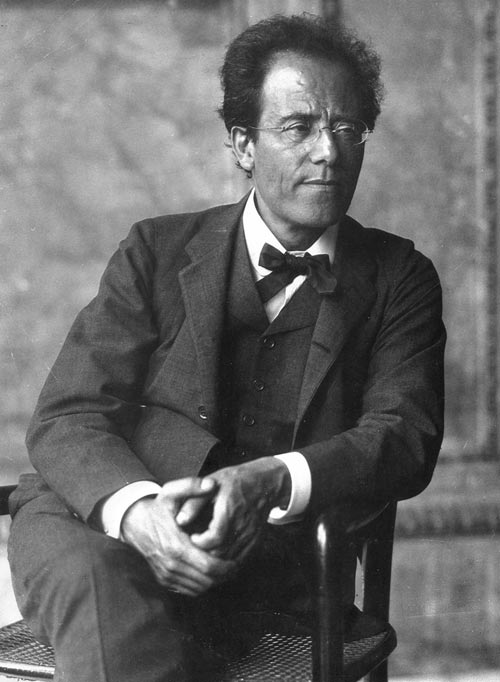 Mahler composed this work in 1900 and it is generally regarded as the most approachable of his symphonies. It requires modest forces by Mahlerian standards - no trombones or tuba and only four horns - lots of woodwind are needed though including the contra bassoon, E flat and bass clarinet, four flutes and 3 oboes.
The work explores a poem drawn from a collection of German folk poems called
Der Knaben Wunderhorn
which was incredibly popular in German in the nineteenth century and had a huge influence on Mahler's thinking. The poem, called
The Heavenly Life
, explores the wonder and difficulties of childhood - something that fascinated Mahler. In the last movement, a soprano sings a setting of the poem - and all the themes that we have heard building up to this point are brought together to form the melody of the song.
It is an amazing piece of music - something quite outside of the experience of the majority of the pupils playing it I am sure - and it will be a revelation for them.
If you would like to hear it then please do join us at the concert, which is at 6 pm on Thursday 12 February at St John's, Waterloo. Entrance is free and you get a glass of wine thrown in! David Corkill conducts and Maud Millar (an Old Vaughanian) is the soprano soloist.
Here is a complete performance of the work by the peerless Claudio Abbado and his Lucerne Festival Orchestra. Listen just to the opening and the way that it magically captures your attention with the sleigh bells.